Advertisement: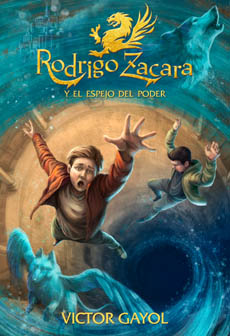 Rodrigo Zacara y el Espejo del Poder
Una fantástica historia llena de magia, aventuras, leyendas y misterios.
Recomendada a partir de 11 aņos.
Léela gratis en: www.rodrigozacara.com
Partner sites:

English Exercises.org: here we publish online learning activities for our students.
Magic Vocabulary
English vocabulary games and worksheets generator.

Contact:

New posts
Do native speakers use the word "touristic"?

I īm wondering if it is correct to introduce to students the word "touristic" as a word which is commonly used by native speakers or a word which is considered as EuroEnglish.

6 Oct 2015
"Touristic" is certainly not used in American English to my knowledge. "Touristy," perhaps, but I īve never heard "touristic" before.

6 Oct 2015
Post an answer
from 7 to 11 years old kids


Hello dears :) , I need your help,

How can we teach young learners !

kids of 7 from 11 years old ; a topic called : Seasons and Hobbies. OR Hobbies and seasons ? Can you give ideas !

Ideas with the help of stories or songs ?

I have to prepare a lesson plan for 15 minutes ! give ideas please :)

6 Oct 2015
Post an answer
very confusing words


Hi,

These words are very difficult to explain :

avoid - prevent - ban - forbid.



Can you help me in explaining them to students to differentiate between using them?

Thanks a lot.

6 Oct 2015
avoid:

to stay away from (someone or something)

prevent:

to stop (something) from happening or existing

ban:

to forbid people from using,

to forbid (someone) from doing or being part of something

forbid:

to order (someone) not to do something,

to say that (something) is not allowed

source: http://www.learnersdictionary.com/

6 Oct 2015
Post an answer
AUDIO FILES


Hi!

I need help from Portuguese teachers.

I wonder if anyone here has the audiofiles of the book iTeen 9 and wouldn īt mind sharing...

Please, send me a private message.

Thank you in advance for your help.

Poppingdale

6 Oct 2015
Hi

Sent you a pm. Have you received it?

;-)

6 Oct 2015
Post an answer
Present Perfect vs. Simple Past


Hi all,

I hope you īre having a wonderful week. I have a problem. I īm teching a group of about 18 students from ages 8 to about 10. I īm teaching the present PERFECT vs. the simple past. Students know how to use each seperately they know the structure and everything, but it seems that I can īt seem to make them understand when they should use one tense or the other. Do any of you have any ideas on how I can aproach this topic?

Thanks,

Alena




PS. Sorry about the mistake. I meant present perfect not continuous.

6 Oct 2015
...There is 1 previous answer...
Very helpful. Thanks for the insight. :)

6 Oct 2015
Post an answer
text about pedagogy


Hello people.

I īm helping a friend of mine with her studies in English. She īll have a test in the end of november, she needs to do a comprehension text, but the text is about pedagogy. I īve just searched on the net to find texts with this subject but I did not find anything.

Someone help me please.

thanks

Wainy

5 Oct 2015
Post an answer
HELP FOR AN "OPEN" ENGLISH CLASS

Hi teachers!! my principal asked me to plan an open English class (6th graders- 10/11 years old). Parents would come and spend one class with their kids and I should try to make the interact during the activities...Any suggestions????

5 Oct 2015
...There are 3 previous answers...
I don īt know what level are the learners in Argentina, but a very nice active and fun game i use here is Canada is the following: WIN - LOSE - DRAW

You prepare a list of 10 objects on a sheet of paper (write them big). It can be linked to a theme or not, but make sure your students know the words. You split your group in teams of 4-5 members. Each team sends you a representative with a marker. You show the first word the the representative. They then run back to their group and draw the word on a poster. The person that identifies the word takes the marker and comes back to you. They tell you the word they found. You then reveal the second word and they go back to their team and draw the second word and so on until all the words have passed. A nice and fun competitive game that anyone whatever the age loves. After, you can ask a person to bring the poster in front of the class and you make fun of the drawing skills of everyone ;)

6 Oct 2015
Post an answer
sending an audio file

Hi dear collegues . Anyone from Tunisia can send me the audio file of the 8th year basic education. With great thanks.

5 Oct 2015
Post an answer
Interactive Practice Lessons

http://www.talkenglish.com/searchlesson.aspx?SearchWord=interactive&x=0&y=0 You need to scroll down to see the Free Interactive Practice Lessons (At the Airport,Car Rental,Hotel Checking In,..) Interactive Practice Lessons. Listen All | Person A | Person B. Click on Listen All and follow along. After becoming comfortable with the entire conversation, become Person A by clicking on the Person A button. You will hear only Person B through the audio file. There will be a silence for you to repeat the sentences of Person A. Do the same for Person B. The speed of the conversation is native speed. Use the pause button if the pause between each sentence is too fast for you. After practicing several times, you will be able to speak as fast as a native.Speaking and Pronunciation Lessons. Greeting - Interactive Practice

5 Oct 2015
...There is 1 previous answer...
Post an answer
What do these sentences mean?


Hi,

Can you tell me what this sentences mean:

1- Stupidity doesnīt pay and neither does stress.




2- Instead of trying to understand the new situation and behave in

an appropriate way, the man continued to behave as before, out of habit.




Thank you.

:)

5 Oct 2015
...There is 1 previous answer...
Post an answer
New worksheets
Big Ben
easy written comprehension and information about Big Ben for children.
Level: elementary
Age: 8-12
Downloads: 72




Singular and Plural Pronouns Practice, Examples, and Answer Key
This document has 5 worksheets: Pronoun Practice, To Be Practice, Pronouns and Verbs Practice, Questions and Answers Using Verbs Practice, and Questions and Answers Using Pronouns Practice. Answer Key is included. There are also 4 pages of examples of I, You, It, He, She, We, You, and They to serve as a review.
Level: elementary
Age: 12-100
Downloads: 10




comparative and superlative
I prepared this ws to enable my pupils learn and practice comparative and superlative form of adjectives
Level: intermediate
Age: 13-100
Downloads: 23




revision part 2
Itīs a revision for 9 th form pupils It includes modules 5-and 6
Level: intermediate
Age: 14-15
Downloads: 49




Match the clocks
Itīs a nice matching activity.
Level: elementary
Age: 8-12
Downloads: 69




My jobs
Students are expected to find the suitable job from the explanations given.
Level: elementary
Age: 10-14
Downloads: 82